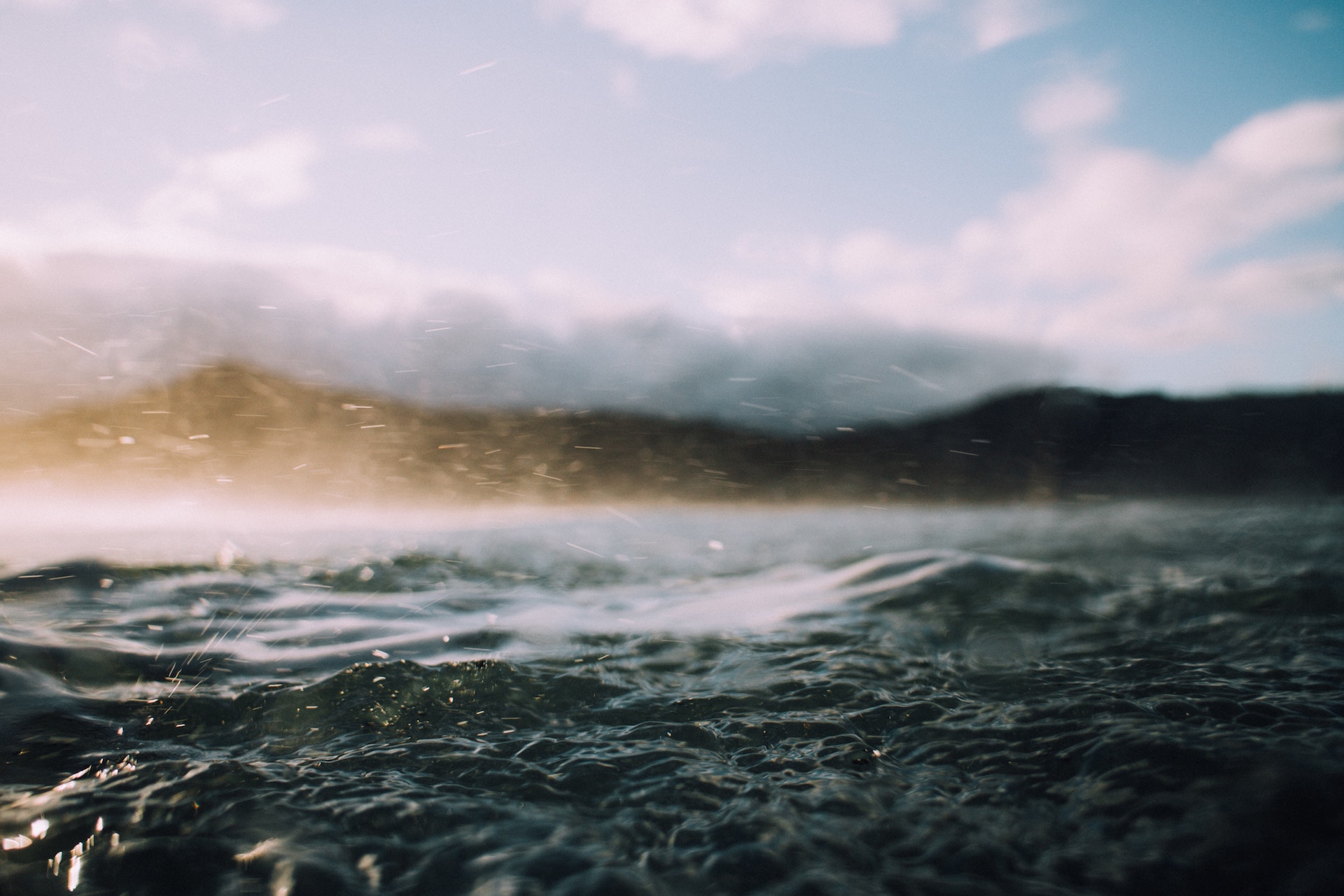 ---
Have you ever watched the sea? I've only really watched it from the shore, and not that even that much.
It moves like breath. In, out. Like the back of a child, up, down, as it sleeps in its crib. A heavenly hand caresses it with cloudy touch. In, out.
Dreams sleep there. Water fairies and krakens and pirates and the sky. The sea holds our dread, and it holds shores.
What are those shores worth? I wonder. Shores of sand and coconuts and spears and trading companies and rifles and gallows. Shores of magic. The cloudy hands hold those too.
From the shore, the stormy sea seems not so stormy. But get out on it… Have you ever felt a strong undertow? That restless babe is but a drowning factory. A toilet. A grave, pulling on you like time, and you tromping and splashing to escape.
Or the calm. You don't meet that on the shore. The shore is always breathing, trading its woody fares for foreign winds and unearthed sea bottoms. And death.
And what is land but death, anyways? Porous, petrified, stillborn Adam. And here we are to work it.
I have never seen a calm sea. I suspect it's a lot like death. No breath, just space for the walking room of your thoughts. We were all made for that place—where the water stops breathing and the wind doesn't wander.
But were we made for that place? Is the sea made for calm? Wet movement upon stone. Waves and waves and restless weight. Like my six year old.
And like the rain to the rivers—beading and dripping down, down, down—all our lives go to the sea. And don't get all uppity. The sky is the sea too. We drip down to the sea, to the very edge of the shore, and we fall in.
I'm not sure if it's time or fate or possibility or creation. It's something, and it doesn't seem to want me to define it. But I suppose that's just like anything God makes. And as I try, it breathes, in and out, and it sleeps and angers and dies.
Life and death are like the sea. But what can I tell, really, from this Adam? Maybe someday, God will walk me down to the shore, draw me by the hand in, and take me down to its depths.
---
Photo by Tim Marshall on Unsplash