Early in our RV adventure, we found that stacking the bikes in the bed of the truck was a good way to destroy them. I needed a rack that was cheap, light, and readily available.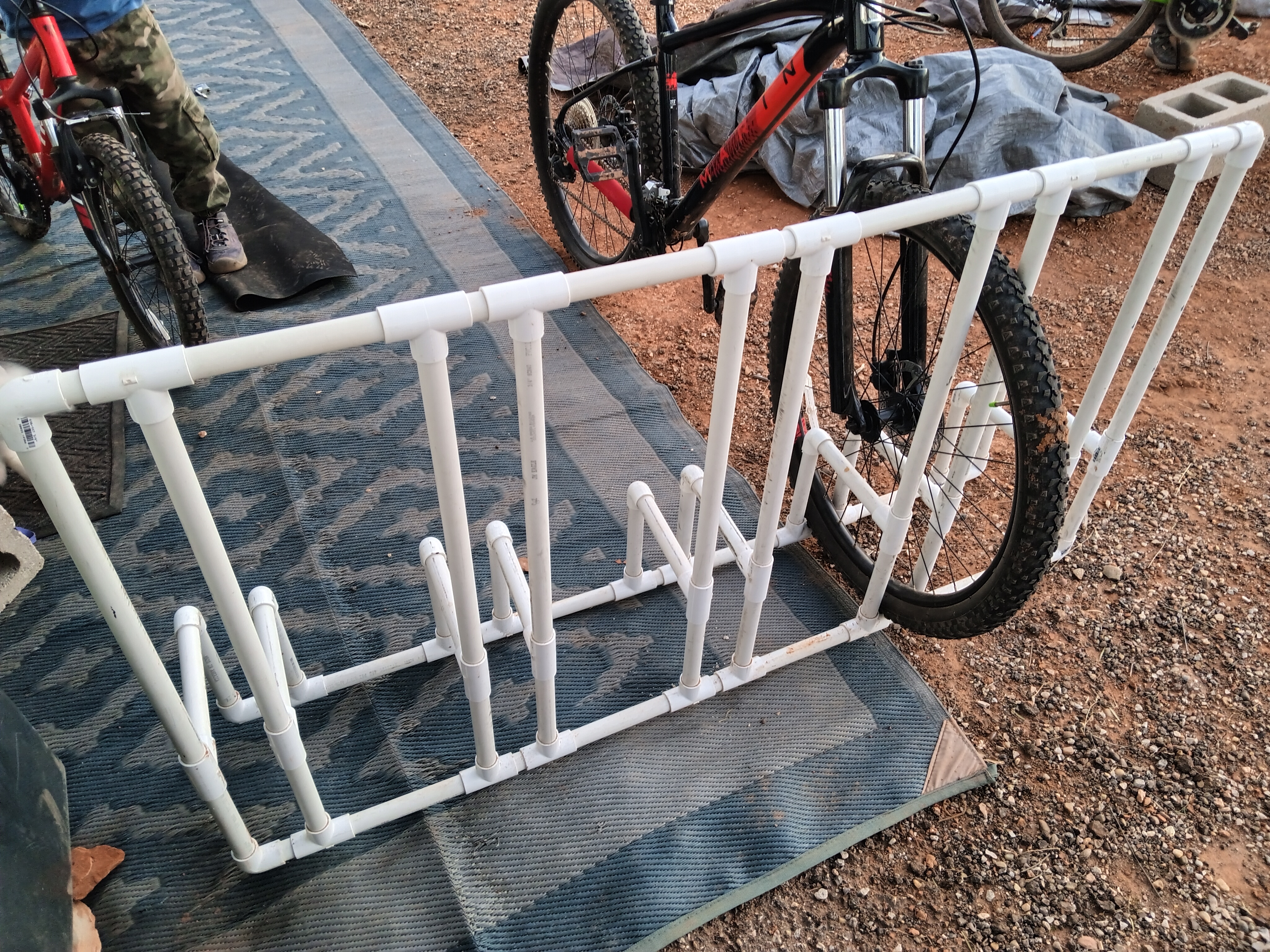 I got the idea from an online guide. His version used two diagonal planes (a long one to hold the wheels and a short one to prop the long one up) and fewer parking spaces. I expanded its width, and after following his model for the first iteration and finding that it took up too much space in the truck, I converted it into its current h-shape.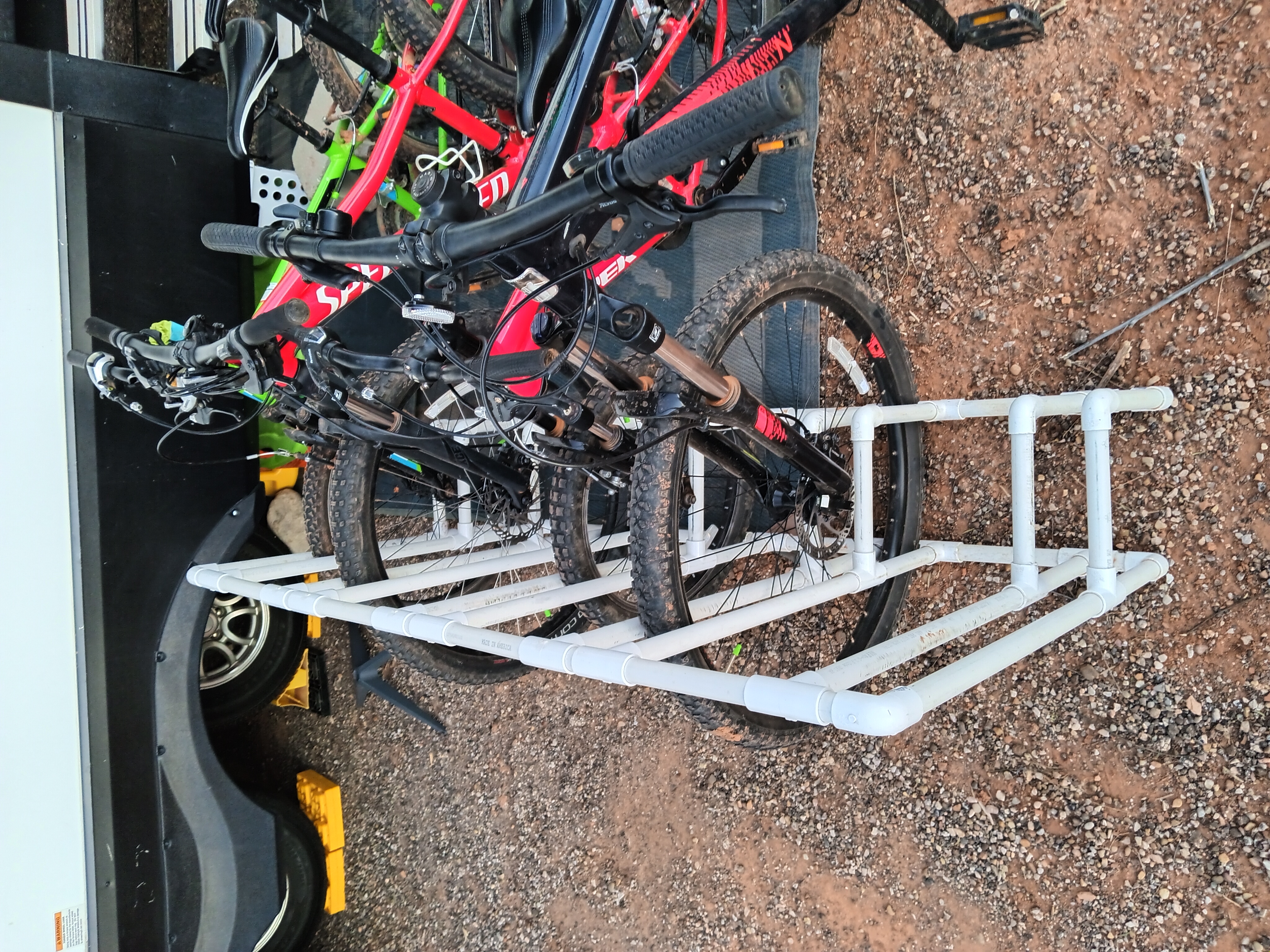 It has lasted for over a year, but we recently moved to a tailgate protector, where we can rest the front tires over the tailgate and open up the bed even more. We still use this to park the bikes outside the trailer, though.