This started when the electric fireplace went out. After we pulled it out, we liked the space its absence provided. Plus, the cabinets in the spot were always awkward, since they were angled and thin. Nothing really fit in them.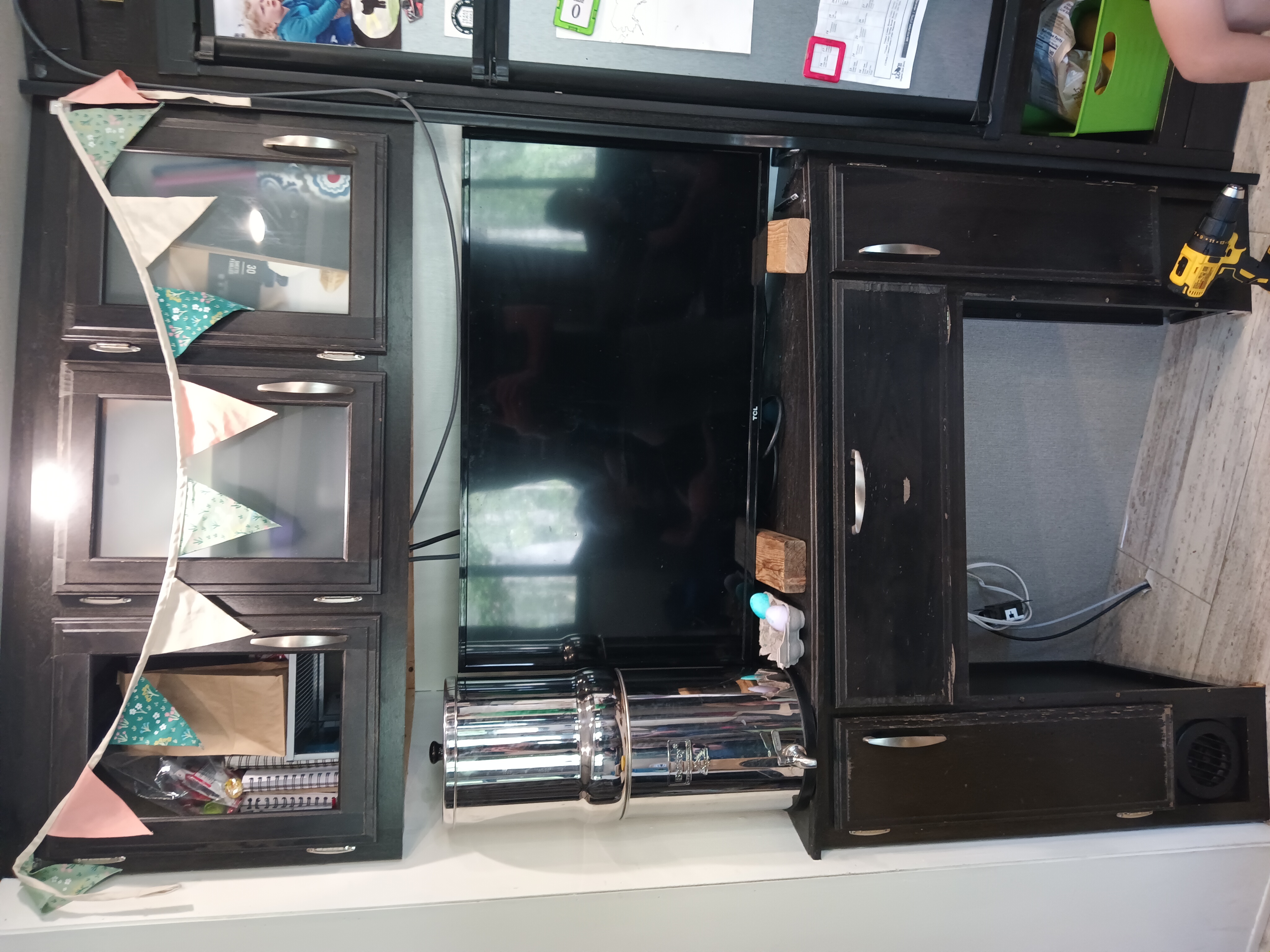 Behind the cabinets was a closet for the kids' room. Like the cabinets, it was thin, long, and hard to make use of. So we decided to get rid of closet by closing off its door and making the space part of the living room.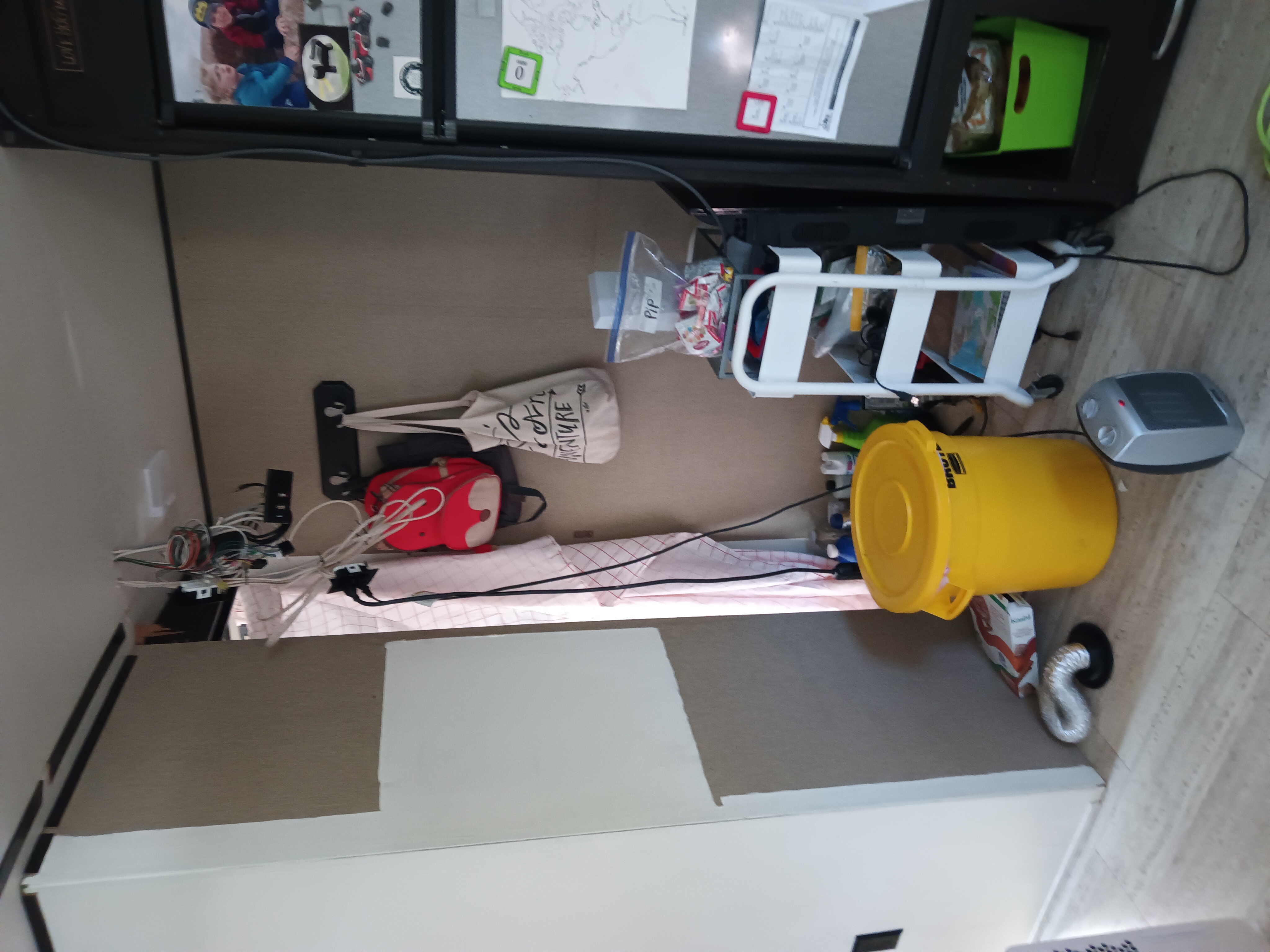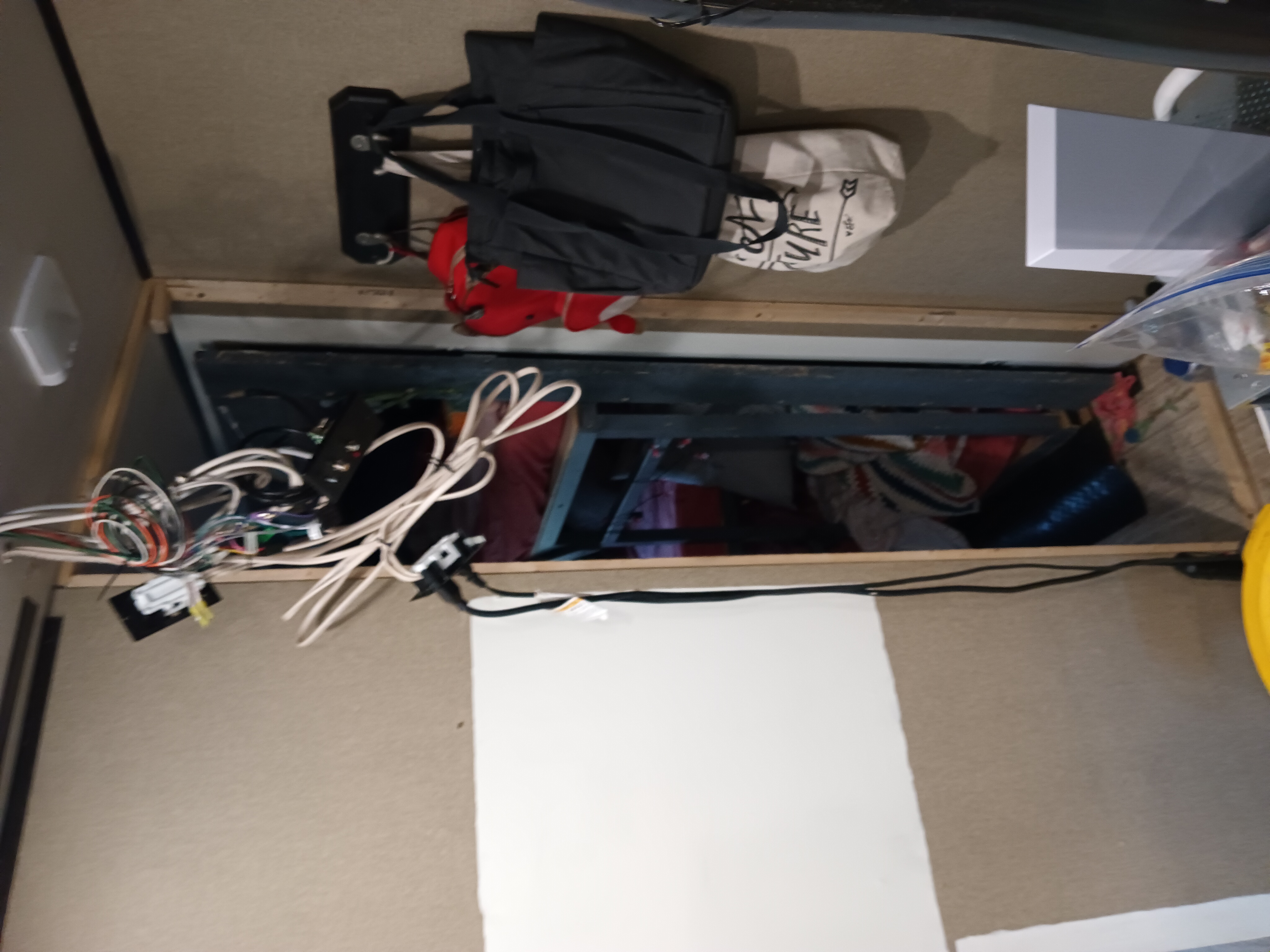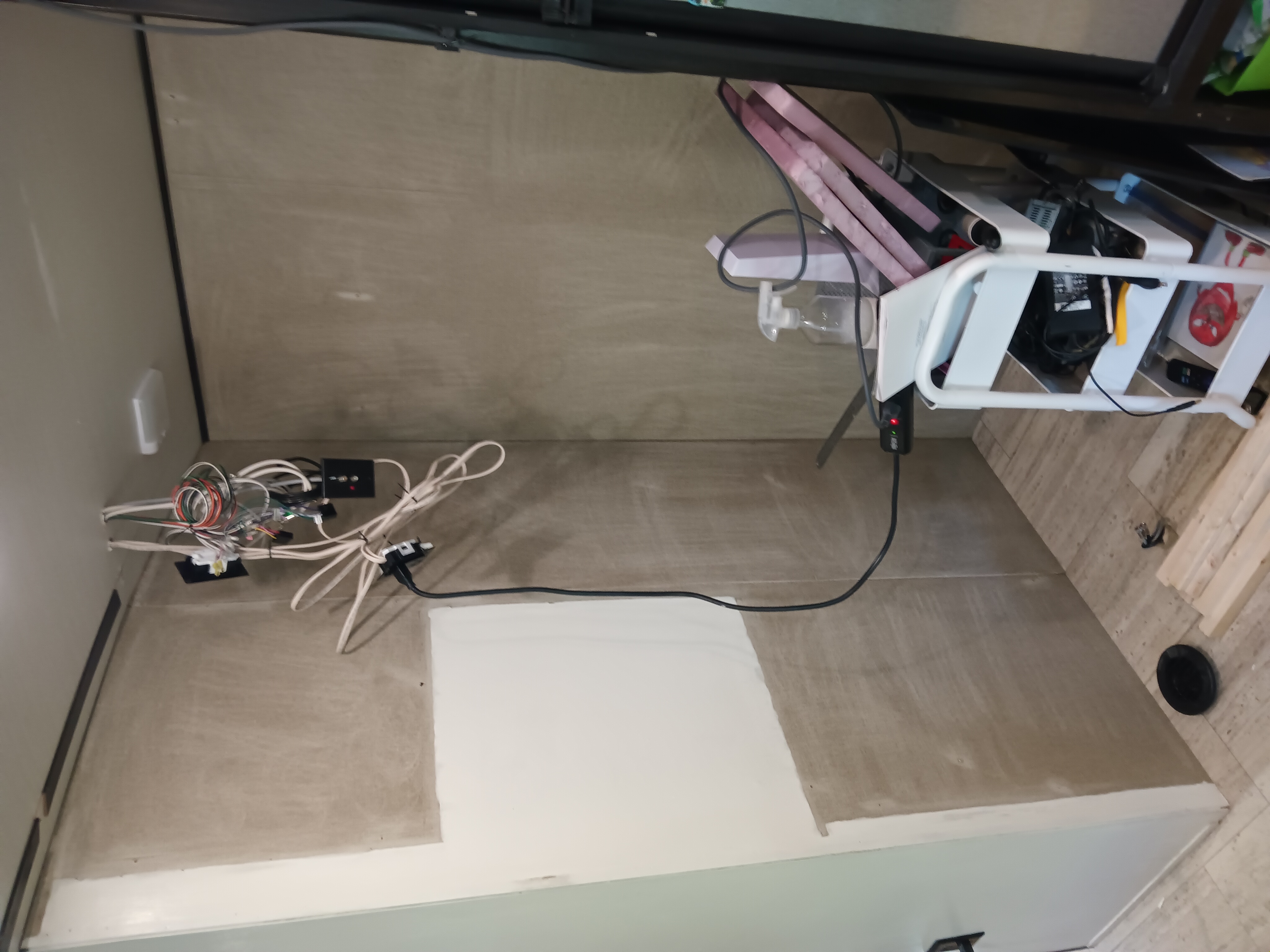 Then I put a simple desk and shelves in its place.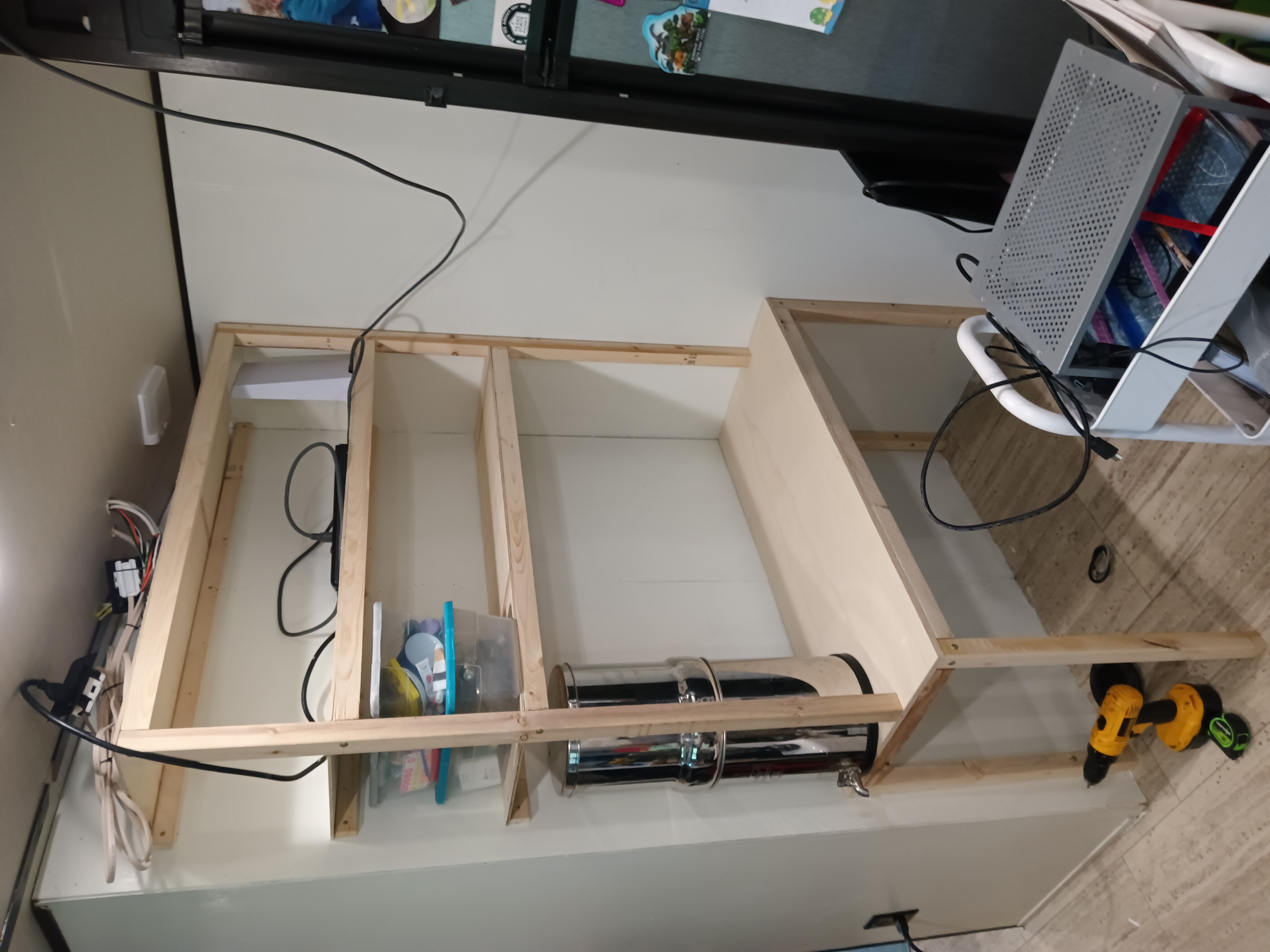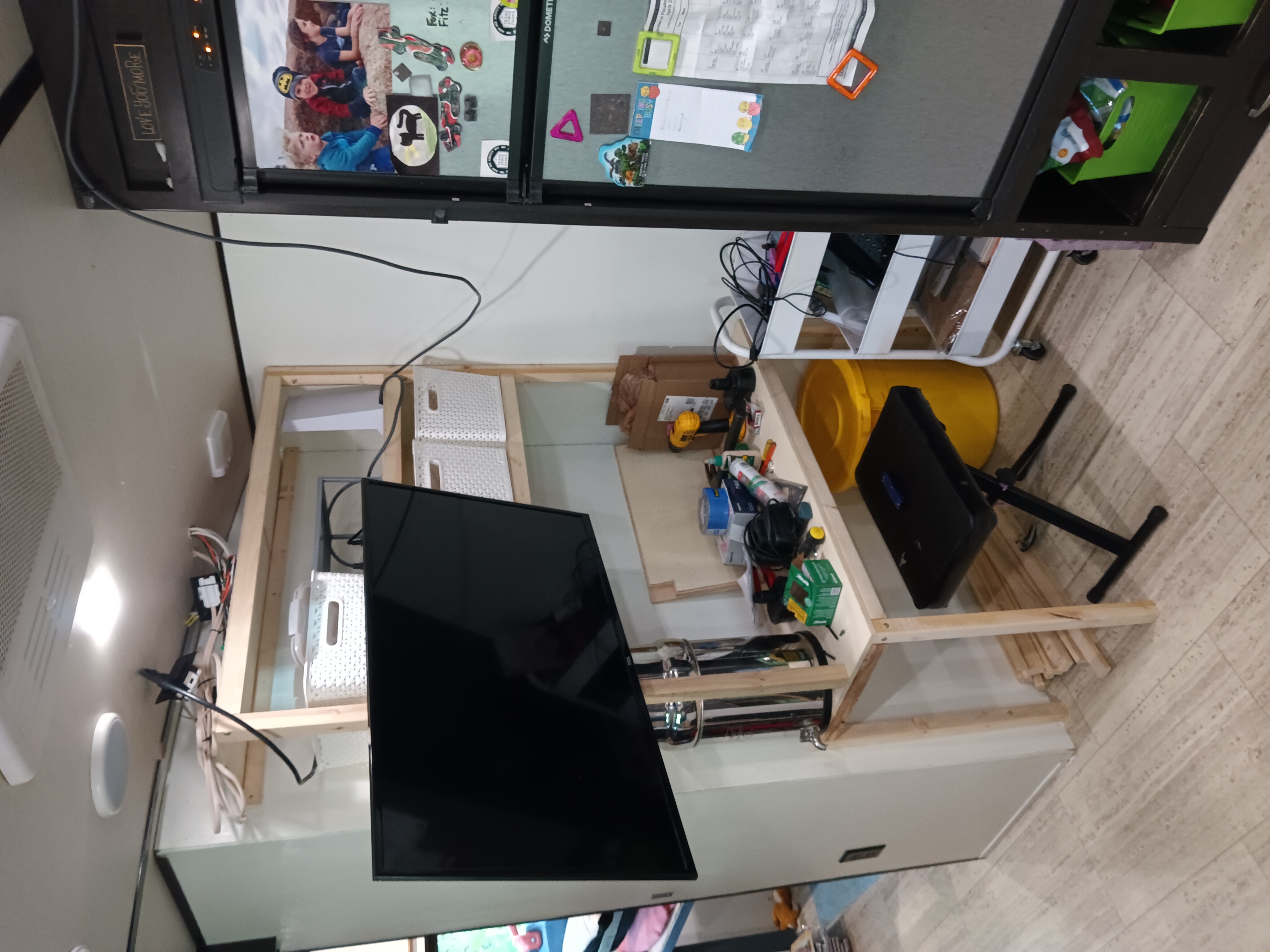 The TV mount came with two base stations. The other one is in the master bedroom, so we can get it out of the way when we're not using it in the living room. It's almost always in the bedroom.
The result is less weight and a much better use of the space.
I bought wood for the bathroom shelves at the same time, and I believe it was about $200 for all of it.